Caring for your children's health is very important, and this includes caring for their eyesight. At VisionSmith in Plymouth, MN, our optometrist specializes in pediatric eye care. Whether scheduling an eye exam or fitting your child for glasses, we offer a friendly environment designed to guarantee a great experience.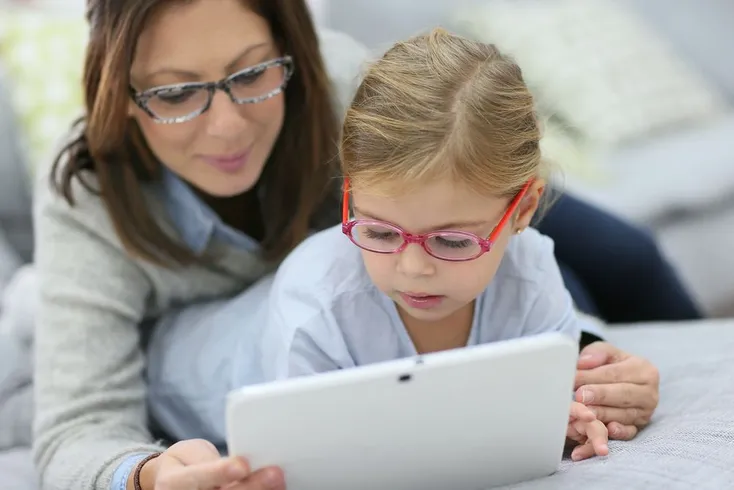 What Is Pediatric Eye Care?
Taking care of your child's eyes at a young age is vital. Comprehensive eye exams can be administered to infants as early as six months old. Further examinations should be scheduled at age three and just prior to your child entering kindergarten. Once in school, those students needing vision correction should receive annual eye exams or as recommended by our eye care professional.
A typical pediatric eye exam will look at a range of indicators that are typical to a young person's visual development. In addition to monitoring proper eye movement and tracking skills, our eye doctor will look for indications of proper eye teaming and vision acuity. It is important to catch any eye health or vision problems early while children are still developing so that our optometrist can provide treatment.
Seeing Clearly Leads to Success
Not being able to see properly can have a negative impact on many aspects of your child's life. Poor eyesight can make school much more difficult, and can also limit your child's athletic abilities. Additionally, studies show that vision problems can have an impact on brain functioning and the ability to focus in general. If your child is suffering from an obvious vision problem, routine pediatric eye care exams are at the heart of early detection. Regular eye exams are also important because many children do not know that their vision is suffering. After a diagnosis, we can offer correction methods to ensure that your child's vision improves. This may include corrective eyewear, vision therapy, and more.
Schedule Your Child's Eye Exam
When it comes time to schedule your child's first eye exam, we want to help. At VisionSmith in Plymouth, MN, we will make sure your children are comfortable and get the eye care they need. We can tell you how to monitor your child's vision, and will check for eye health issues at eye exams. We will also prescribe corrective eyewear for your child if necessary. Whether you need to deal with an eye emergency or routine care, our experts are here to help. To schedule an appointment, call us today.